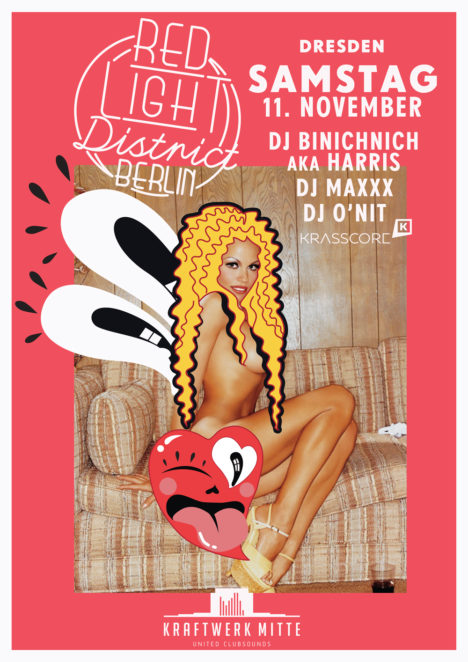 RED LIGHT DISTRICT Berlin
Dresden sieht rot!
MAXXX
Tour-DJ Haftbefehl | Berlin
HARRIS
DJ Binichnich | Berlin
DJ O'NIT
Urban Boutique | Berlin
Sa. 11.11.2017 - Kraftwerk Mitte
Wettiner Platz 7, 01067 Dresden
Beginn: 22:00 Uhr
Eintritt: 5€ Ladies bis 23 Uhr, sonst 10€
Sheeeeesh! Harris und Maxxx kommen wieder nach Dresden um im Kraftwerk Mitte ihre rote Randale anzuzetteln: Red Light District Berlin – das bedeutet viel nackte Haut in rotem Licht und Stripclub Rap auf die 12 bis alle Booties bouncen. Der Rest ist auch recht simpel: All red everything. Red ballons, red headphones, red shirts, red shoes, red drinks, red cups … u know the dresscode – red! See u @ the Red Light District!
Die Veranstaltung auf Facebook